That's what happened tonight, on many levels.
First, I was looking for some paperwork and while searching high and low and dusty I found some old memories, old letters from an ex friend and lover (didn't read them, though, just covered them nicely and stored them away safely. Maybe another day.), a part of a birthday present from many suns and moons ago, made by two of the ladies pictured here: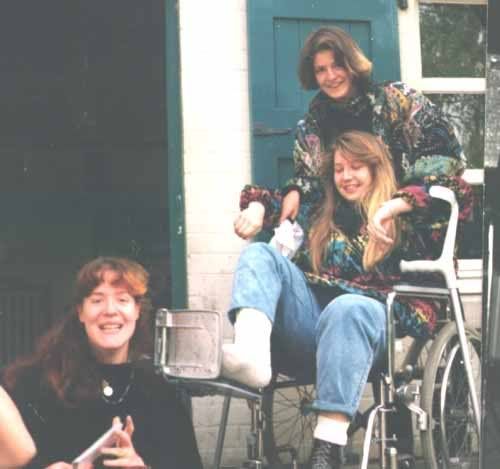 (I have to take a picture of it, it's still rather lovely - a collection of attributes describing me. Oh, one lady is me, the other two are not),
some newspaper clippings of a performance I participated in (need to rescan the pictures, heavens, hideous scans!):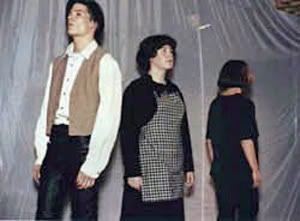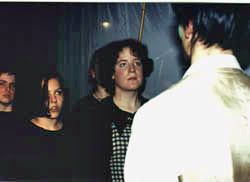 Yep, that would be me, too may moons ago. I perfomed in HAIR shortly before these pictures were taken and had - much to the dismay of my director - cut off my rather long and henna-red hair a couple of weeks before the premiere! Last time I had somewhat longer hair, I grew it into a short bob before shaving it off back in 1994 (rebellious little me). Though lately I really started to miss longer hair...how strange! I think it's the thought and knowledge about all those lovely headbands I could knit and crochet.
Then I rediscovered a tune. How could I forget this lovely piece?
I remember seeing Angelo Branduardi in concert, I still have his autograph from back then in one of my diaries. Impressive musician!
Now I'm covered in old paper smell and dust and rather like it.